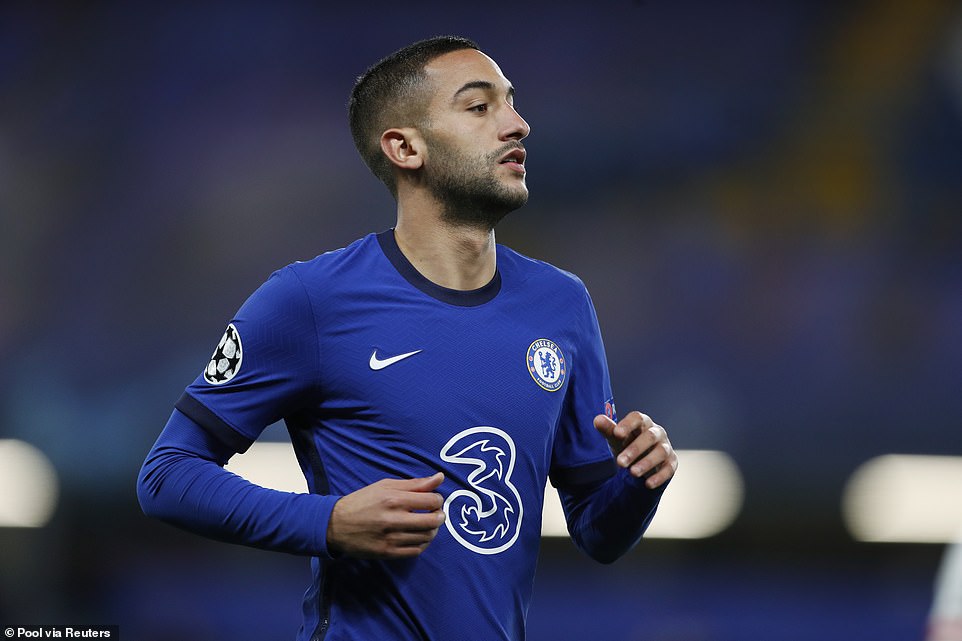 Hakim Ziyech of Chelsea football club England was left frustrated by his clubs barren draw with the raining Spainish Europa league Champion Sevilla.
Chelsea fought out a very balanced 0-0 draw against Sevilla in the Champions League Group E game last night.
Both teams were playing with real caution after both suffering stuttering starts to their domestic campaigns.
Sevilla had the better of the possession, but Chelsea probably had the slightly better chances to score. But overall, it was very bland.
The Blues lacked imagination in their attacking game, and none of their attacking players really showed up. They defended well and will certainly be pleased with the clean sheet at the very least.
But Hakim Ziyech's words after the game perfectly sums up the situation.
The winger came on as a second half sub after being injured all season so far, and he has actually admitted to not yet being fully match fit.
 I still have a ways to go to gain full fitness. Obviously, I didn't play for a long time, because of the virus and it was a bit unlucky that the injury came. So I just try to stay calm and everything will come right soon.
"We knew before the game that Sevilla is a really good team, with quality on the ball it was really difficult to find spaces. But at the end of the day, it's a draw, it's a point. We cannot be happy about it, but it is a point." He concluded.
Chelsea would hope to step up and lay a marker for their European ambition in the next matches to be played away.